Contact Us
LAOEKSPERT OÜ
Mustamäe tee 18A
10 617 Tallinn, Estonia
Open:M-F, 9.00-17.30
Tel: +372 6 722 380
Fax: +372 6 722 381
GSM: +372 52 66 297
Need Advice ?
Step trolley with toe plate, 550x1250mm, 200kg
Code: 45-57140
Delivery time: 7-12 days
210.00 €
Price excludes VAT
Strong and robust step truck with a Toe plate and a loading platform.
Height 1250 mm.
Width 550 mm.
Wheel diameter 150 mm, solid rubber.
Loading capacity 200 kg.
Load plate 500x350 mm.
Weight 21 kg.
View full product information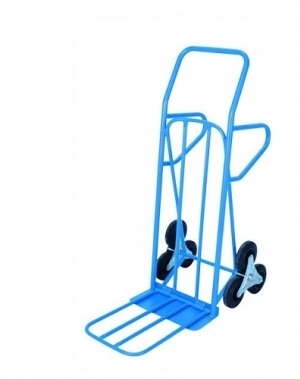 Product group images